The Oil Your V-Twin Harley Loves
Harley Davidson SYN3 H-D 360 Oil Change Kit
←
→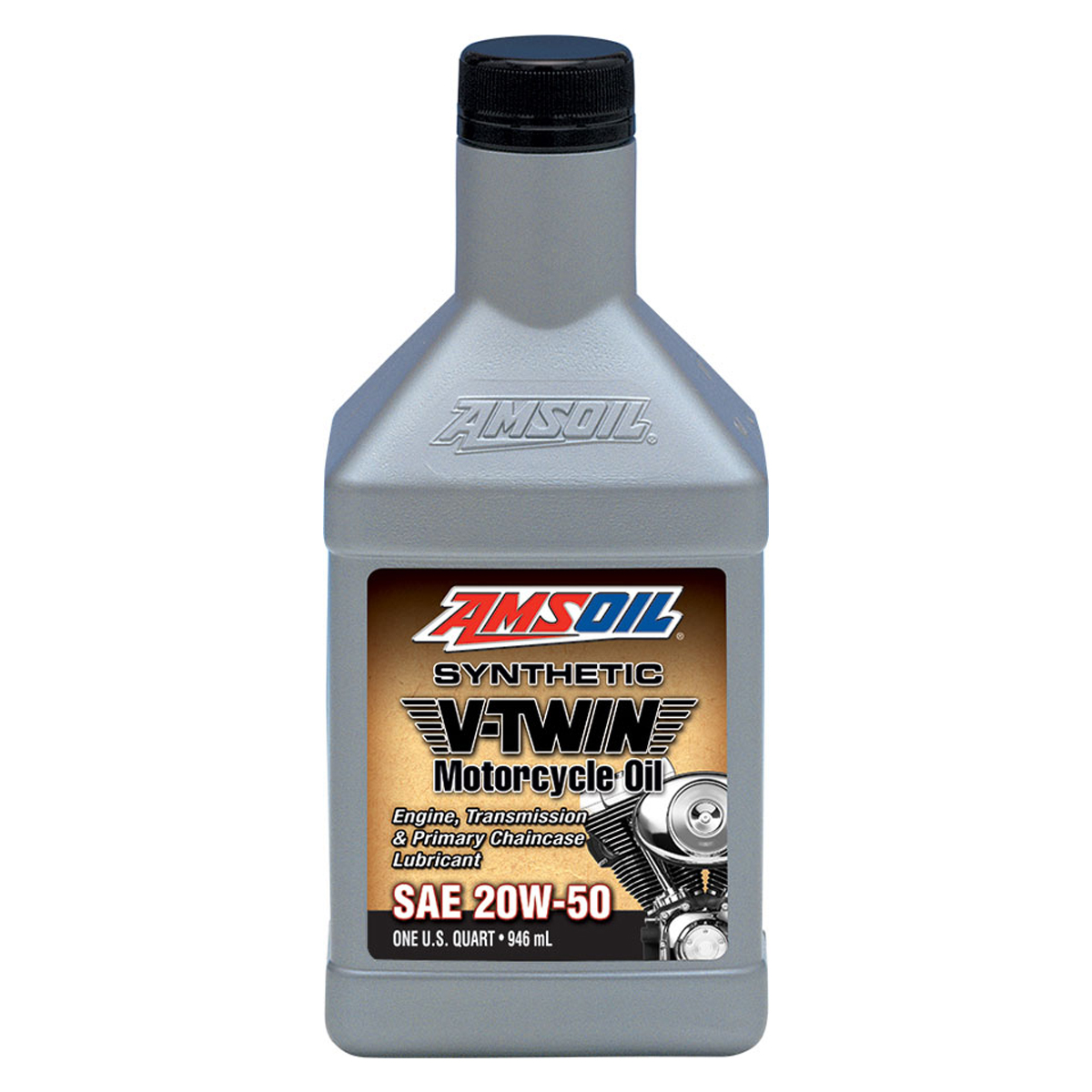 AMSOIL 20W-50 Synthetic V-Twin Motorcycle Oil
QuartShop Now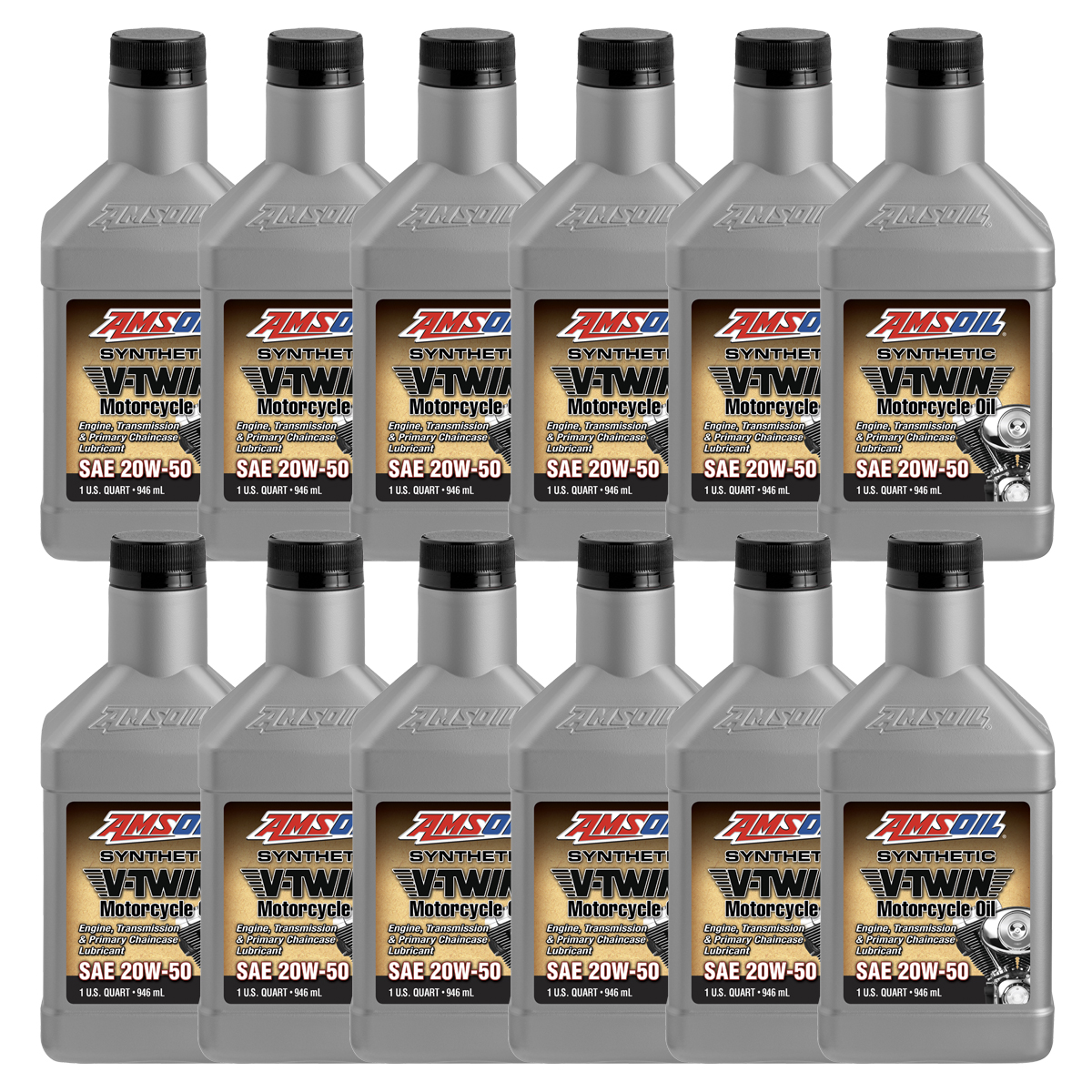 AMSOIL 20W-50 Synthetic V-Twin Motorcycle Oil
12 Quart CaseShop Now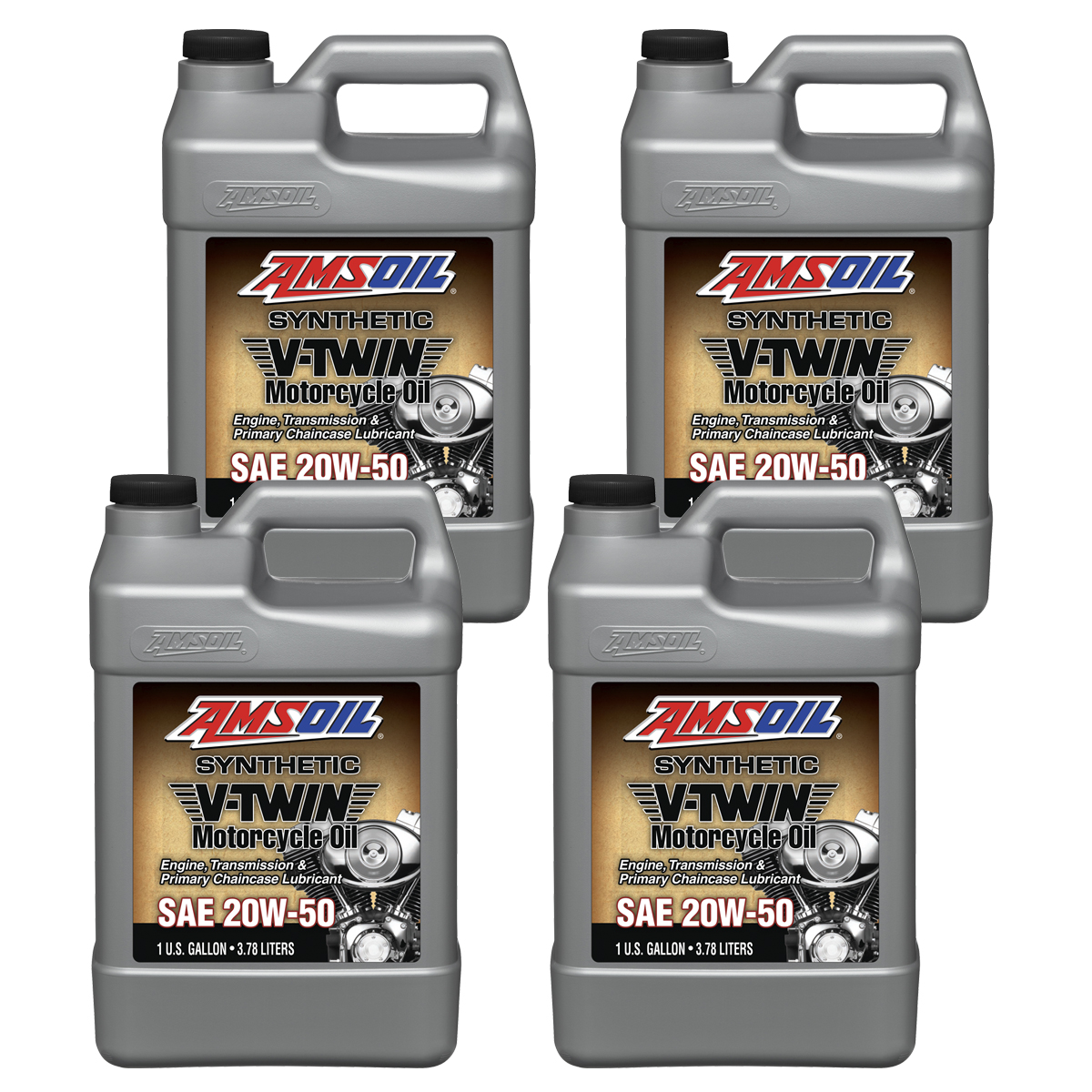 AMSOIL 20W-50 Synthetic V-Twin Motorcycle Oil
GallonShop Now
The extreme durability of AMSOIL 20W-50 V-Twin Motor Oil helps your engine run stronger, for longer. Oil Change KIT in one convient package.
Become an AMSOIL Preferred Customer today: Start Saving Add a 6 month or 1 year Preferred Customer membership to your cart and save up to 28% on today's order. Start Saving Today
Contact us by phone or text (501-500-4887) concerning WHOLESALE (deeply discounted) pricing forCommercial and Retail business
What are the benefits of using AMSOIL 20W-50 in your V-Twin Harley?
Improved performance and fuel economy
Reduced oil consumption
Lower repair costs
Outside cold-temperature starts
Increased engine life
Reduced emissions
Prevent oil breakdown during heavy traffic-idling
Keeps Your Engine Cool During STOP & GO Traffic
We also stock Harley Davidson HD 20W-50 V-Twin motorcycle oil in our warehouse Hot Springs Arkansas 71901. We are not someone who just builds a website and hopes you click on it. We are an independetly owned and operated business, 7 days a week 9AM - 6PM CST. Our location is Hot Springs, Arkansas 71901. Give us a call (501-500-4887), text or email ( amsoil@20w50hd.com ) anytime.